The Location
Brienno is located on the west coast of the lake, 16 km from Como, less than 60 km from Milan and Malpensa Intercontinental Airport, 30 km from Lugano, 3 km from Laglio, 25 km from the Casino of Campione d'Italia.
It is a fascinating small village, just 400 inhabitants, dating before the year 1000.
The village is located at an altitude of 203 m. and consists of a handful of houses clinging to the rocks on a narrow strip of wooded land between San Bernardo and Briante mountains. The village is one of the quaintest of the lake, still unchanged over time with its ancient streets, flowered balconies and narrow stairways.
The vertical integration of many buildings, along with the limited buildable space, make Brienno's historical centre one of the most significant of the lower lake.
To visit
Overlooking lake you can find San Nazario e Celso church, rich in history and art, one of the older church of the lake.
The atmosphere of the village is quiet and traffic virtually non-existent. A relaxing holiday in contact with nature!
A few steps from the apartments, starts a "botanical trail" with breath-taking view of the lake.
Don't miss the boat trip (just in summer season!), which departs every Sunday morning from the pier just below apartments and comes back in the evening, after sailing all over the lake.
You can also book your private boat for a romantic and unforgettable trip to explore our beautiful lake! Please ask reception for info.
Terrazza Dompero
A 5-minute walk from the house there is a beautiful sundeck overlooking the lake, with swimming facilities, equipped with chairs and tables and bar and restaurant from 9 am to 12 pm in the summer season, called Terrazza Dompero. The structure has been awarded as the most beautiful work of Italian public of the small villages.
Info: https://www.facebook.com/terrazzadompero/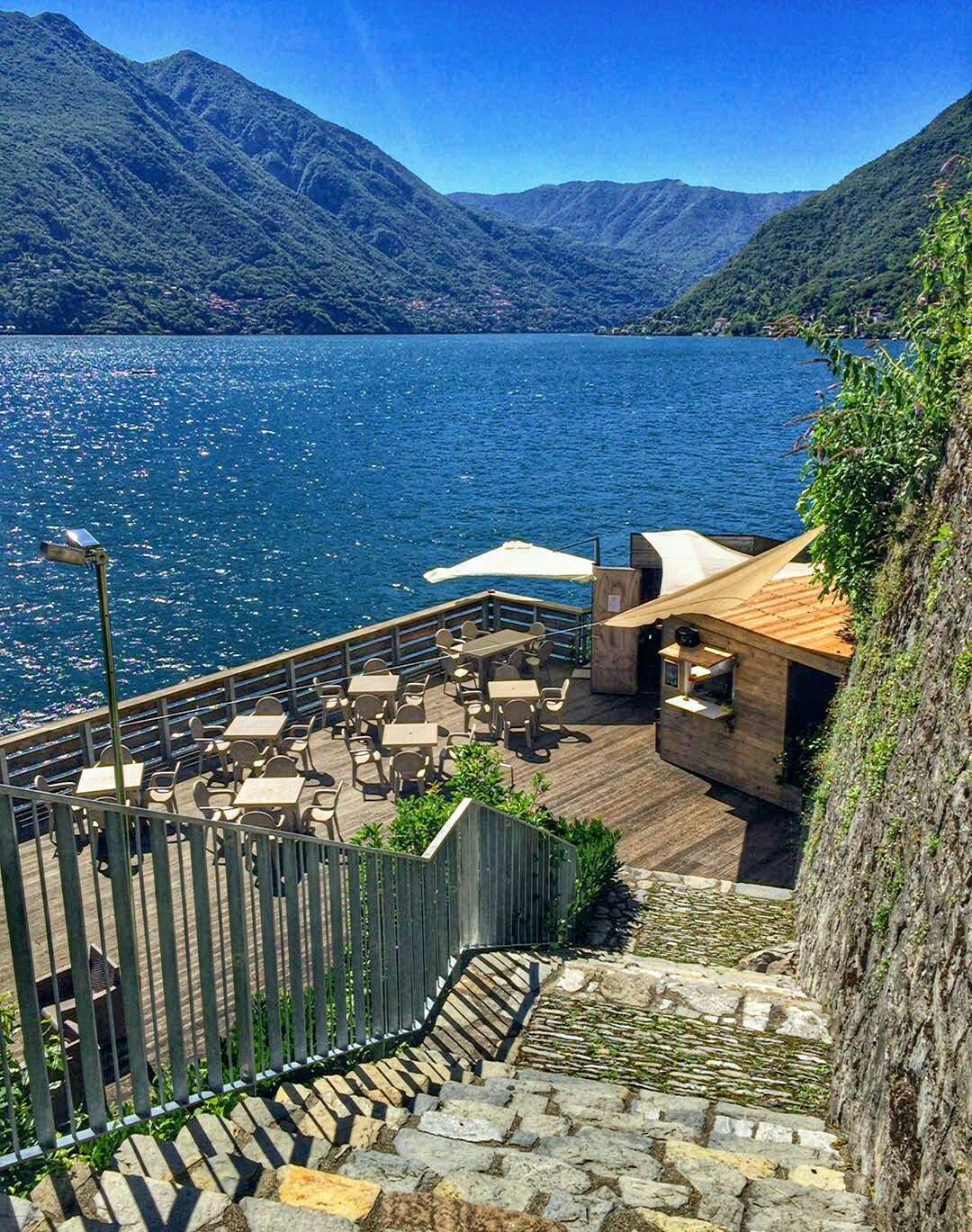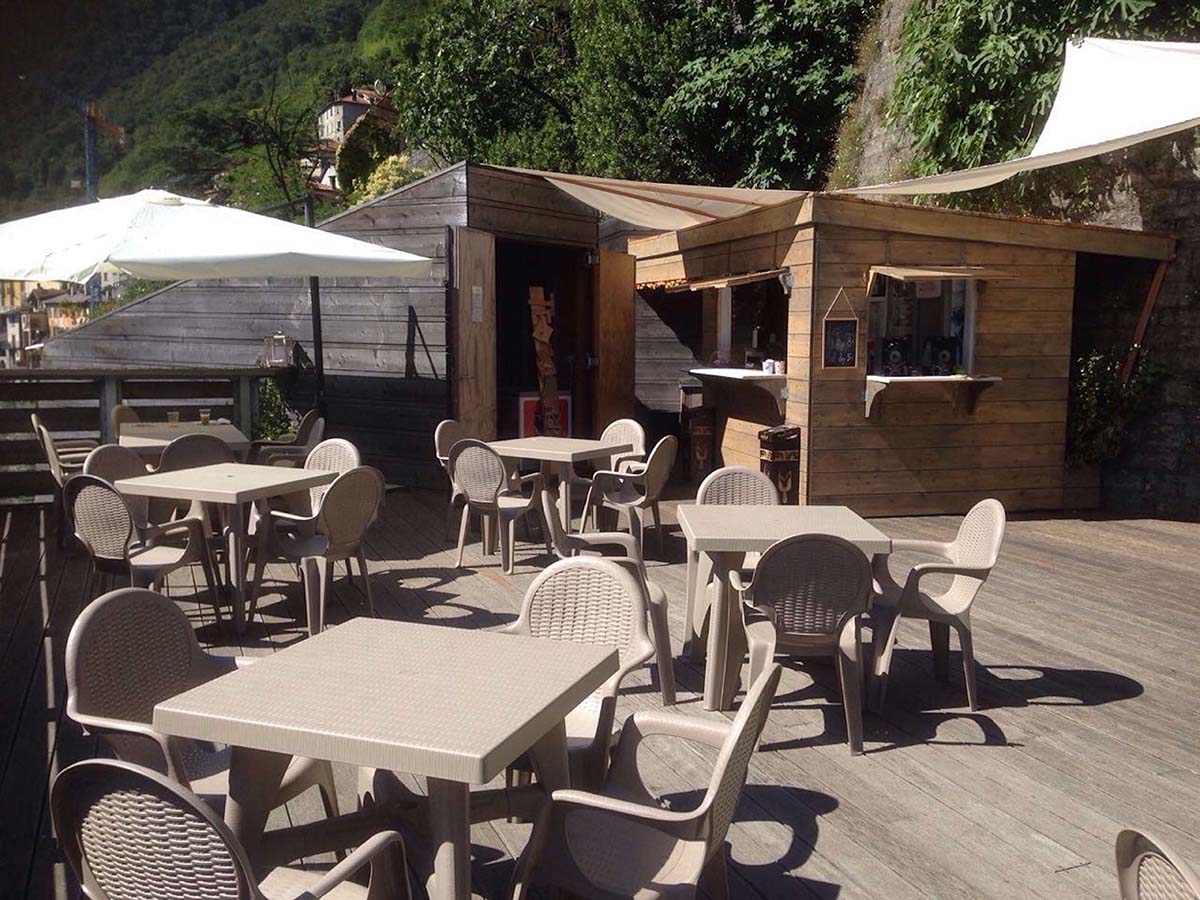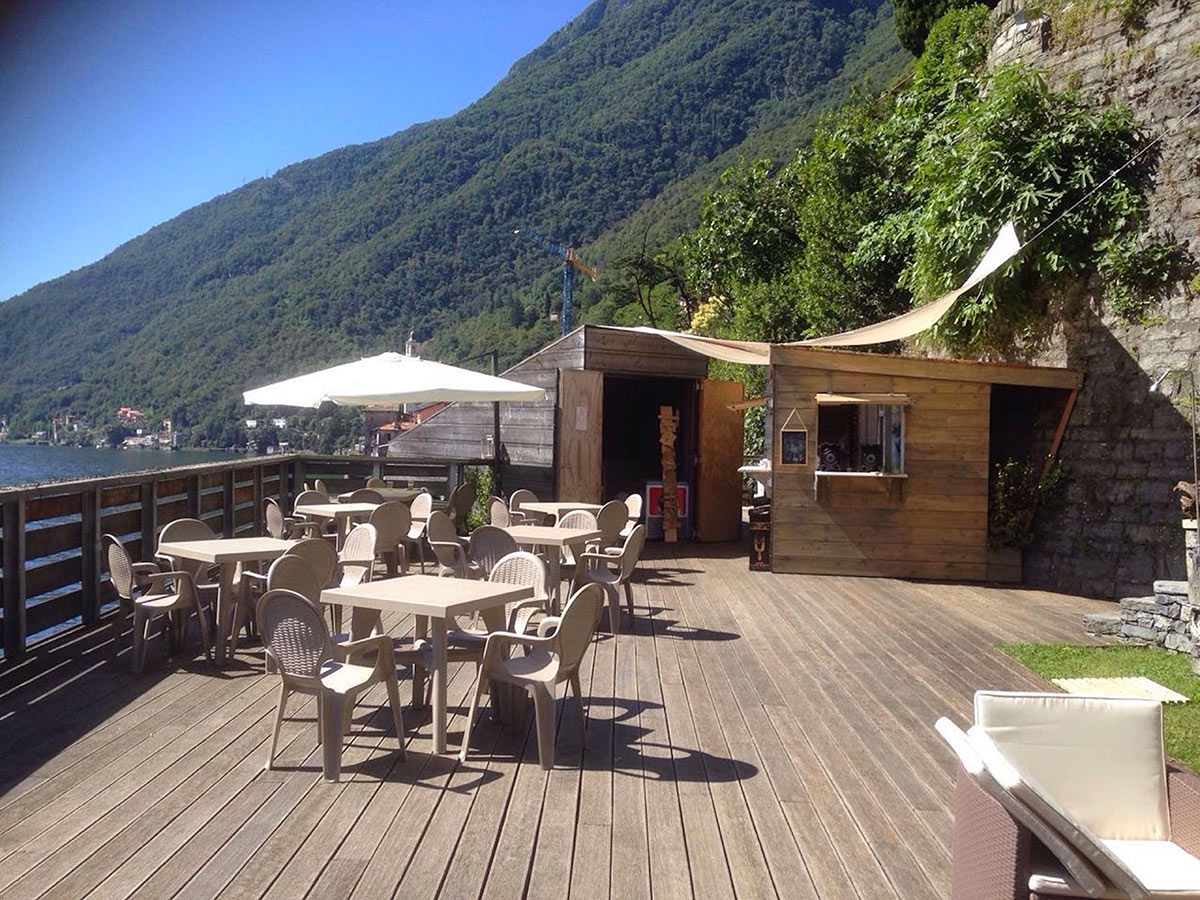 Attractions
Places of interest nearby are: Cernobbio, with its famous "Villa d'Este", Villa Balbianello in Lenno, Laglio and the famous George Clooney's property, Villa Carlotta in Tremezzo, Menaggio with Villa Vigoni Stern, Bellagio with Villa Melzi d'Eril and the Rockefeller Foundation, as well as countless amazing places that have made Lake Como a perfect destination of poets, artists and writers along with actors, directors, designers and stylists from all over the world.
A bus line that connects it to all areas of the province serves the village.
A stone's throw from the apartment, just over the road, we suggest a nice pizzeria (take-away, if you want), with a beautiful panoramic terrace.
At 10 minutes from the village there is a big supermarket and a shopping centre, with a wide selection products.